USA: The level of irrational and illogical nonsense the ruling class expects us to believe is at all-time highs.  A professional thief (otherwise known as a Treasury official) says that the only way to beat inflation is to reach a 100% vaccination rate.
"Today we face an economy in transition, and as part of the transition we are seeing higher pieces for some of the things people have to buy," Deputy Treasury Secretary Wally Adeyemo said in an interview with ABC News. "That's exactly why the president was focused in the American Rescue Plan in ensuring on getting stimulus into the hands of the American people, so they'd be able to buy the products they need," he said.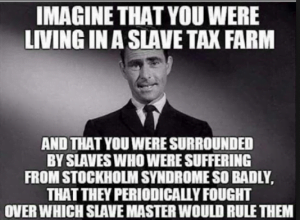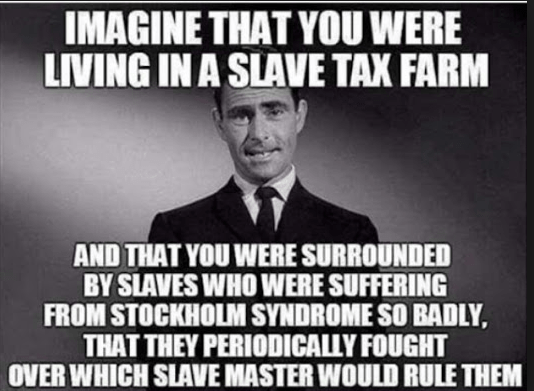 The recent surge in inflation is part of an "economy in transition" and that the only way out is to get everyone in America and worldwide vaccinated, according to people, like Adeyemo, who spend their lives figuring out ways to steal the hard-earned capital of others.  The Labor Department said this week that the consumer price index had risen 5.4% year over year in September, according to a report by Fox News.  Prices increased 0.4% month over month.
However, anyone who has set foot in a grocery store in the past few months can attest to the fact that prices have risen much more than that for items the are necessary, such as food.
But the professional thieves are taking a short break from stealing the fruits of others' labor and trying to convince them to get one of these experimental gene therapy shots instead. "But the reality is the only way we're going to get to a place where we work through this transition is if everyone in America and everyone around the world gets vaccinated," Adeyemo said.  "This is why the president continues to be focused on the idea that we get everyone who can vaccinated in this country and while we're doing that we continue to provide the kind of resources the American people need to make it to the other side," he said.
So, as they have already told us. The punishments will continue until we all submit to the jab. We knew this was coming.  They have been telling us that this vaccine is their agenda.
This entire scam will not end until they get their way, or until we stand up as human beings and refuse to be ruled by anyone, including the United States government. It's past time to understand that government is slavery and unless we all realize no one makes a rightful master and no one makes a rightful slave, we will continue to be divided, conquered, and ruled.
We were never free, especially not the United States. Sure, that's a difficult fact to realize, but it's necessary to face reality. We aren't "losing freedoms." We never had freedoms. We had the illusion of freedom because slavery works better when the slaves think they are free. What we are losing is that illusion of freedom. People are slowly figuring out the truth, that government is slavery and while that's a good thing, as more figure it out, those in government will double down to try to maintain their grip on power. Stay alert and aware. It could get even uglier by the end of this year.
The opinions expressed by contributors and/or content partners are their own and do not necessarily reflect the views of AC.NEWS
Disclaimer: This article may contain statements that reflect the opinion of the author. The contents of this article are of sole responsibility of the author(s). AC.News will not be responsible for any inaccurate or incorrect statement in this article www.ac.news websites contain copyrighted material the use of which has not always been specifically authorized by the copyright owner. We are making such material available to our readers under the provisions of "fair use" in an effort to advance a better understanding of political, health, economic and social issues. The material on this site is distributed without profit to those who have expressed a prior interest in receiving it for research and educational purposes. If you wish to use copyrighted material for purposes other than "fair use" you must request permission from the copyright owner. Reprinting this article: Non-commercial use OK. If you wish to use copyrighted material for purposes other than "fair use" you must request permission from the copyright owner.
Disclaimer: The information and opinions shared are for informational purposes only including, but not limited to, text, graphics, images and other material are not intended as medical advice or instruction. Nothing mentioned is intended to be a substitute for professional medical advice, diagnosis or treatment.