We are starting to see a pattern in the last week or so in geopolitical events that is anything but good for the unipolar hegemon in the west.
The first, as we detailed here, was when Saudi Finance Minister Mohammed al-Jadaan, on a panel on "Saudi Arabia's Transformation" in Davos, made it clear that Riyadh "will consider trading in currencies other than the US dollar."
So is the petroyuan finally at hand? Possibly, but Al-Jadaan wisely opted for careful hedging:
"We enjoy a very strategic relationship with China and we enjoy that same strategic relationship with other nations including the US and we want to develop that with Europe and other countries."
Second, as we reported here, The Central Banks of Iran and Russia are studying the adoption of a "stable coin" for foreign trade settlements, replacing the US dollar, the ruble and the rial.
The crypto crowd is already up in arms, mulling the pros and cons of a gold-backed central bank digital currency (CBDC) for trade that will be in fact impervious to the weaponized US dollar.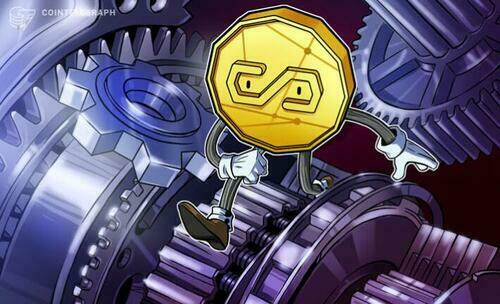 And now, third, Thani Al-Zeyoudi, the United Arab Emirates (UAE) minister of state for foreign trade told Bloomberg TV that he is discussing ways to boost non-dollar trade (in oil and non-oil exports) with some of its largest trading partners.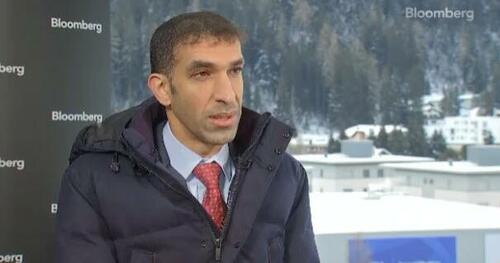 The UAE and India are discussing ways to boost trade in rupees as the Gulf country looks to strengthen ties with its second-largest trade partner.
"We are still in early-stage discussions with India on this dirham-rupee trade," Al-Zeyoudi said, adding that oil sales in the Indian currency are "not under consideration… This is only going to be focusing on non-oil trade."
The UAE has been seeking to step up trade with crucial partners and last year signed multiple economic pacts with countries including India, Indonesia, Turkey, Israel and Ukraine.
In the coming months, the UAE expects to finalize similar agreements with Cambodia and Georgia, Al-Zeyoudi said.
Additionally, discussions on a trade agreement with China are also taking place, the UAE minister said.
"China is our first trade partner," he said.

"For sure, more is going to be good for consumers, for workers, for people, for businesses."
Finally, Al-Zeyoudi said that, "Crypto will play a major role for UAE trade going forward."
The UAE – and especially Dubai – has been working to lure the world's largest firms with its crypto-friendly policies.
"The most important thing is that we ensure global governance when it comes to cryptocurrencies and crypto companies," Al-Zeyoudi said.

"We started attracting some of the companies to the country with the aim that we'll build together the right governance and legal system, which are needed."
All of which seems to confirm what Credit Suisse monetary icon, Zoltan Pozsar, said in his latest note, "War and Commodity Encumbrance" (must read as usual, and available to professional subs), which discusses two main things: i) commodity encumbrance (i.e., rehypothecation) and ii) the missing link of the Bretton Woods III world, the Petroyuan.
Of course, it is never that simple with any Pozsar report, and this one is no exception, so let's start at the top of the most important narrative that will shape the next decade if not century.
As the Hungarian repo expert begins, a recurring theme in his dispatches this year has been that "in a moment when the world is going from unipolar to multipolar, the actions of heads of state are far more important than the actions of central banks." That is because as heads of state lead, and their actions affect inflation, central banks merely follow by hiking rates to "clean up". It has been Zoltan's contention that central banks will be behind the curve in this game, "and if investors read only the speeches of central bankers but not statesmen, they will be even more behind the curve."
More importantly however, this new multipolar world order is being built not by G7 heads of state but by what Pozsar calls the "G7 of the East" (the BRICS heads of state), which is a G5 really but because of "BRICSpansion" (he took the liberty to round up).
by Tyler Durden
The opinions expressed by contributors and/or content partners are their own and do not necessarily reflect the views of AC.NEWS
Disclaimer: This article may contain statements that reflect the opinion of the author. The contents of this article are of sole responsibility of the author(s). AC.News will not be responsible for any inaccurate or incorrect statement in this article www.ac.news websites contain copyrighted material the use of which has not always been specifically authorized by the copyright owner. We are making such material available to our readers under the provisions of "fair use" in an effort to advance a better understanding of political, health, economic and social issues. The material on this site is distributed without profit to those who have expressed a prior interest in receiving it for research and educational purposes. If you wish to use copyrighted material for purposes other than "fair use" you must request permission from the copyright owner. Reprinting this article: Non-commercial use OK. If you wish to use copyrighted material for purposes other than "fair use" you must request permission from the copyright owner.
Disclaimer: The information and opinions shared are for informational purposes only including, but not limited to, text, graphics, images and other material are not intended as medical advice or instruction. Nothing mentioned is intended to be a substitute for professional medical advice, diagnosis or treatment.